why
this series is an exploration in personal identity, the soul, and human connection.
it explores what hits us at our core, and how we rise above life's struggles.
look into the eyes of those who have opened up their hearts & shared their stories,
and take comfort in the fact that we are not alone in this world.
lost.
"it was my entire life… so when it all broke apart in that moment, in my eyes it seemed like my life was ending. i was lost."

"looking back, while there is a lot that i regret, i wouldn't change a thing. i wouldn't be who i am today and where i am in this moment."
programmed.
"i've been programmed to believe that no one wants the burden of my emotions."

"everyone has a story to tell, and there is no way that we can know all of it. for me, i just needed someone to listen."
struggle.
"i wasn't ready to embrace that struggle... i wasn't ready for that to be my struggle."

"being authentic has changed how i live. once i realized to express my feelings in a way that is truly me - not what somebody else wants to hear - it taught me to be my own advocate."
trust.
"i trusted everyone and everything all the time. and when that trust was finally ripped from me, i thought: "why live anymore? what's the point?"

"feeling all that shit - as painful as it is - gives you the gift of awareness. awareness of where you are and where your life truly stands. you have feelings that in turn reflect how you can better yourself and make the world around you better. it makes it worth waking up in the morning."
connection.
"it had made me feel hurt, unwanted, unloved... on the other hand, (made me) realize being vulnerable is what makes a relationship work."

"(vulnerability) is something i do not completely welcome in my life at all times, but i show it more often when i love someone. it can be a risk because society taught us to always be in control of how we say what we think or feel."
survival.
"i didn't want what was happening to me to be the sole identifier of who i was."

"in order to survive, i had to protect myself. but that hardened me... vulnerability wasn't a choice. but it ended up being the ladder that i had to climb to escape the situation."
tested.
"i feel like i'm always trying to pass a test... always trying to just get the right answers on the paper without letting anyone else know that i don't know what i'm doing."

"we want people to see our best selves all the time; that we're in control and we've got it together. who i am and who i want to be are two different things... and i'm usually too terrified - disguised as oblivious - to acknowledge that."
past.
"living in the past is a funny thing. for one, it's completely and utterly impossible to recreate, no matter the time, effort, and planning involved. for another, it takes a terrible toll on your present and future... while you're stuck looking backwards, everyone else is looking ahead."

"i still think of the past sometimes, and what might have been had i just done or said one or two things differently over the years. unlike before, though, i'm able to pack all my thoughts, musings, disappointments, and what-ifs away, and seal them in some bizarre, nostalgic reliquary at the back of my brain, until i'm ready to revisit them. there may come a time when i don't have to do that anymore, but i'm not there yet."
exposed.
"being vulnerable leaves a person emotionally and mentally exposed to all types of influence - positive or negative. vulnerability fosters desperation, but it also fosters hope... and it requires experiencing it to reach the benefits of overcoming it."

"i don't embrace my vulnerable moments and in fact i do try to avoid them, but i have learned how to face them and look forward to how i will grow from those experiences."
connected.
"there is this very strong feeling - physical even - of being alone. and all you want in that moment is to feel connected."

"i was hung out to dry, and the people who came to scoop me up were those that stayed. you have to hurt that much to know what it feels like to find that much love."
resilience.
"the reason why i have so many issues with vulnerability is that i care too damn much about what people think."

"when i chose - finally - to be vulnerable, this person tore me apart. it was the first time i questioned my worth and who i am as a person. so i thought to myself, 'never again.' from that day forward, i would just fake vulnerability and build that emotional wall as high as possible."
darkness.
"you're always taught to never give up and never give in. that's ingrained in us. you're a failure if you quit or lose. so in that moment of despair and darkness, there was this feeling of heaviness and exhaustion. i was just so tired."

"i looked up in the sky and thought, 'ok, you win. i give up and i give in. i'm not strong and i can't fight this anymore.' but then the weirdest thing happened. the second i gave it all up - when i gave up the fight - in that moment i was filled with the realization that i deserve to be loved as deep as that emotional chasm was in front of me. and i deserve to love that deeply… instead of words like losing and quitting and giving up and giving in, it was all simplified into one simple word 'surrender.' and in surrendering it all i got so much back in spades."
empowerment.
"vulnerability is anything that throws you off guard - even for just a split second - and makes you rethink everything you thought you already knew."

"you should remember what good happens when you experience vulnerability, you can find a sense of empowerment. as long as you have someone that stands beside you - even if it's just the voice inside yourself - you can get through it."
help.
"i feel like all my problems are too big to ask for help."
acceptance.
"i knew from there on out that i had to evolve. the moment was so crippling, and now there was an important path that i needed to accept. if that hadn't happened, i wouldn't be who i am today. it defined where i was going to go and who i would become."

"you're gonna feel things - other people might think you're weak or make fun of you, but you can't listen to them... it's okay to be where you're at; it takes time to bounce back. you need to find the right people to lean on, and you don't need the perfect moment to ask for help."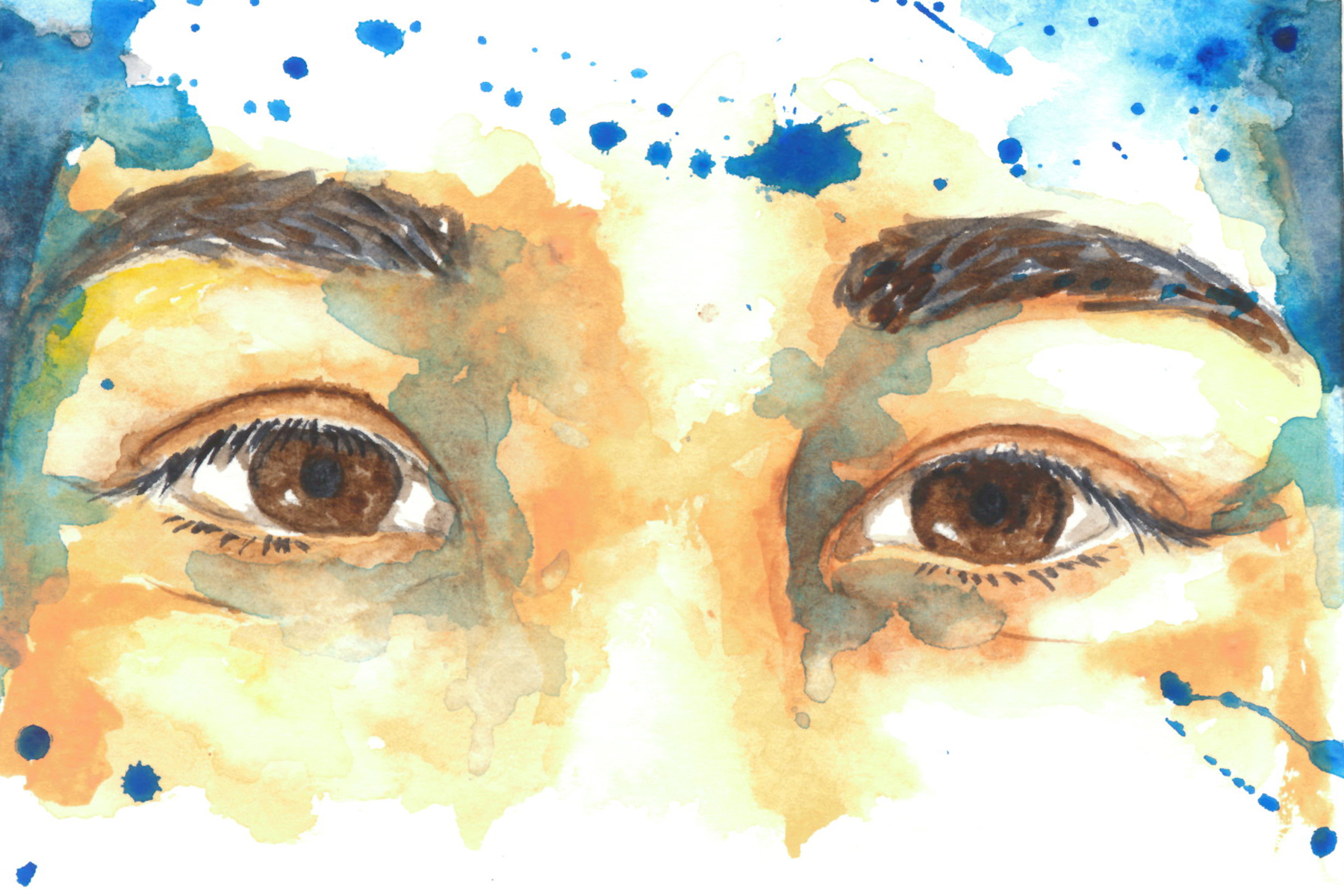 whole.
"you fall apart... you go through the motions that you need to survive. but i'm not fine. i'm not whole."
moment.
"when those dark moments hit, they build up and i add on everything i've ever done wrong. i don't know how to get out of it, and certainly don't know how other people get out of those moments."

"most of the time i don't want to be told what to do or how to feel - i just want someone to look me in the eyes and say, 'yea, that sucks.' because sometimes helping doesn't mean providing answers or solutions; it just means being there."
humility.
"growing up, explaining my race (i was born mexican, but raised in an italian home) was something i was immensely proud of. along the way, i did lose a few friends whose parents didn't feel my mom made the right decision since she went against nature and didn't attempt to have me 'the way god intended,' i stood strong and proud as an adopted child."

"i learned i would always remain humble and blessed for what i had in my life. my mom is my hero. i do not feel i would be standing here today if she had not literally saved me from the life i had been living as an infant. born to parents i don't remember, left in a box on a doorstep of an abandoned hospital with only a thin blanket covering me.. but maybe they had a reason to couldn't keep me. maybe they left me in hopes i'd find a better life. regardless, i would always remain thankful."
healing.
"vulnerability is getting 'the news' or 'the call,' and immediately wanting to hide, to runaway and escape - but being able to continue forward to comfort and console a person. it is choosing to be there in their most dire moment."

"we are asked to be strong, but vulnerable. relatable, but assertive. heroes, but human. we base so much of who we are on others' opinions of us, and there's a constant pressure to be perfect... sometimes the smallest action - just being present or providing a sense of normalcy - makes the biggest impact. sometimes we feel like we have to be the therapist to heal someone, when the actual healing is being able to create a normal environment for that person."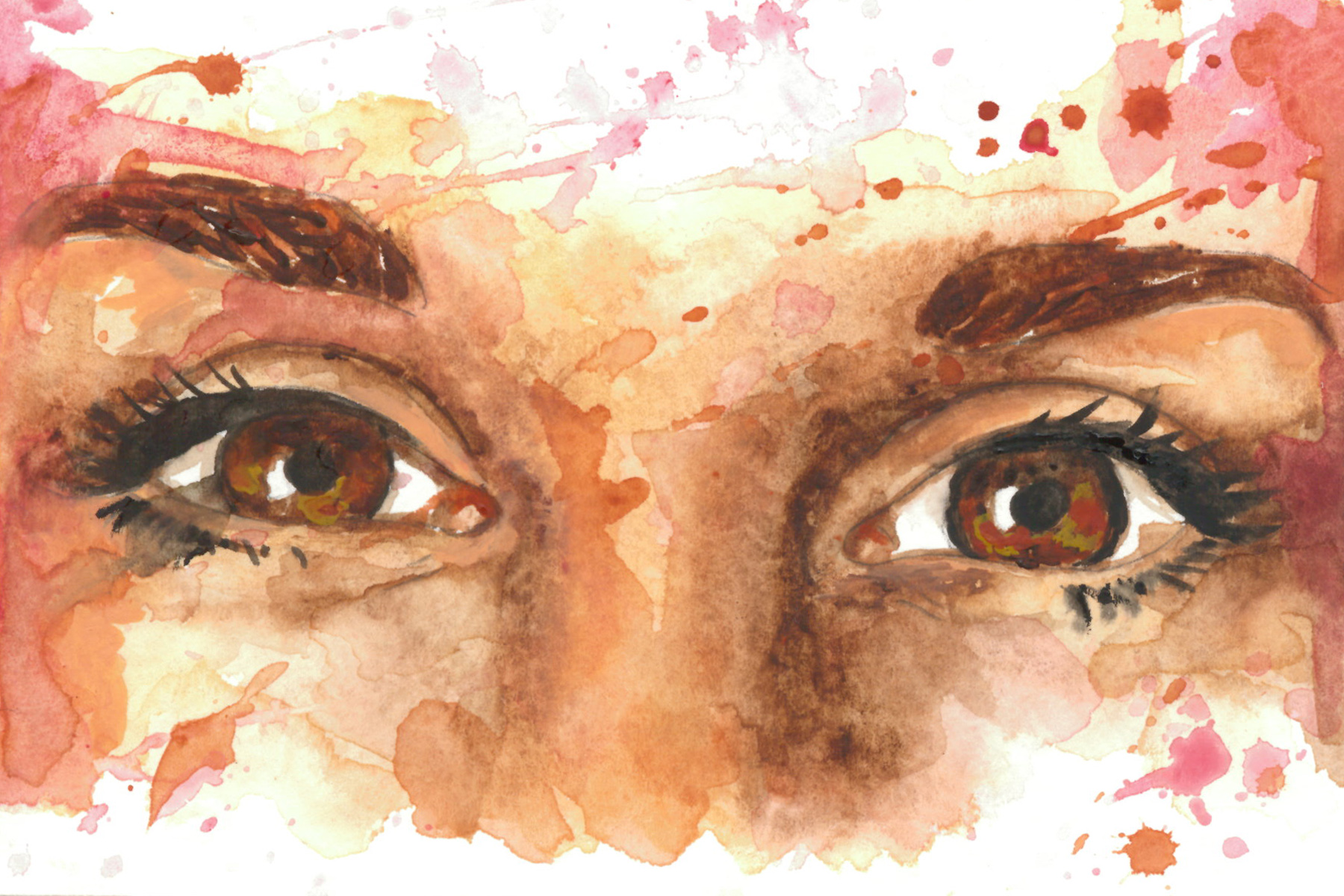 finale.
The act of talking about vulnerability out loud can be crippling or seen as a sign of weakness. Unfortunately, our culture today fools us into thinking that in order to succeed we must be immune to vulnerability. But from the many stories that I've heard and conversations in which I've participated, I can tell you wholeheartedly that vulnerability is the catalyst to the most amazing strength a person can attain.

If there is anything that you can take away from this reflection that ends this first series of "empathy embodied," let it be this:

You are not alone.
Your experiences have value.
You are meaningful.
You are loved.
And, you are so marvelously, unquestioningly
worthy of that love.

Thank you to everyone who participated, everyone who read each post, everyone who reflected to themselves, and everyone who sent happy thoughts along the way. You have changed my life, and I hope you all feel a little bit more connected to the world around you because of this.

Thank you.